More Bus Service for Norwalk
On Monday, November 20, 2023, the Norwalk Transit District (NTD) will increase service on the Connecticut Avenue and Main Avenue shuttles. Part of the CTDOT Bus Expansion Projects announced earlier this year, buses will run more frequently with extended service hours. Hours will be extended on Saturday until 11:30 pm and on Sunday until 8:30 pm.
Expanded Service Area and New Hours
In 2018, Norwalk Transit was the first public transit agency in CT to pilot what is called "microtransit," an affordable real-time ride sharing service. We were excited that ridership developed quickly and experienced steady growth until the pandemic changed travel patterns.
In an effort to regain ridership and support our local businesses, including restaurants and entertainment venues, NTD expanded the Wheels 2U Norwalk service area last month. We have also added operating hours on the weekends. So please leave your car at home, hop on Wheels 2U and enjoy Norwalk's fantastic dining and holiday shopping. At $2 a ride – or $6 for a group of three to eight people – it's an easy and affordable way to get around.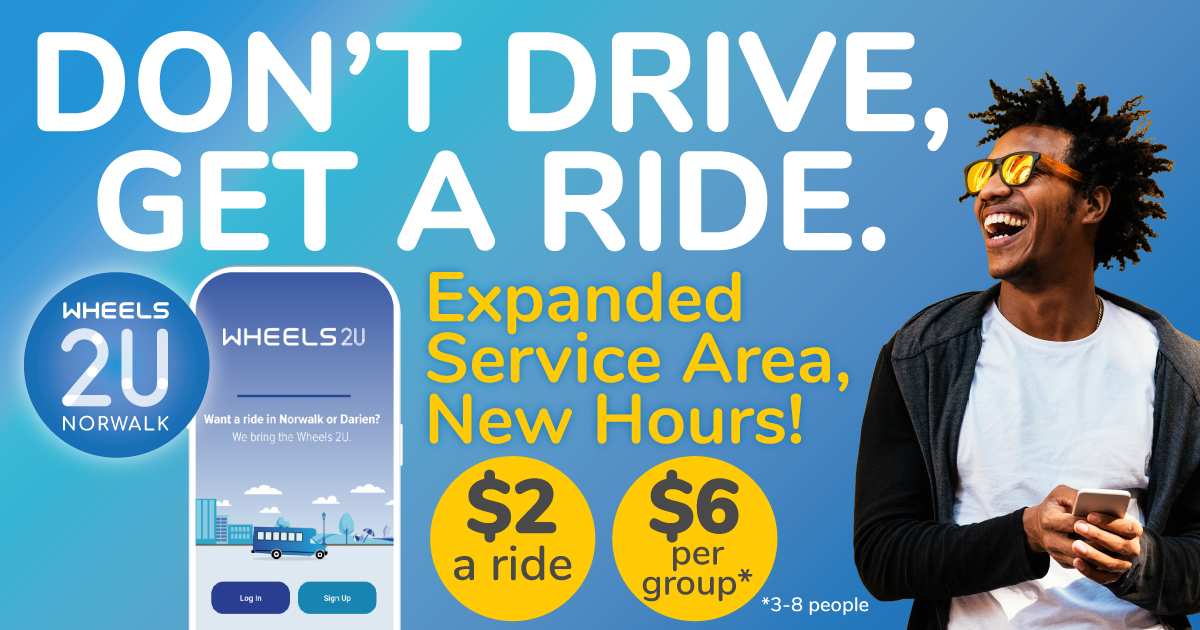 Download the app, request a ride, and a shuttle bus will pick you up and drop you off in the Wheels 2U Norwalk service area. Visit our website to find out where we go, days and hours of operation, and more!
Visit the Wheels 2U Norwalk website for more information – wheels2unorwalk.com
Thank You to Norwalk Redevelopment
Norwalk Transit would like to thank the Norwalk Redevelopment Agency for collaborating with us to expand Wheels 2U Norwalk and supporting local businesses in our community.
Like what you see? Signup for our newsletter.