PRESS RELEASE
Norwalk Transit District Appoints New Chief Executive Officer.
Matt Pentz Named CEO.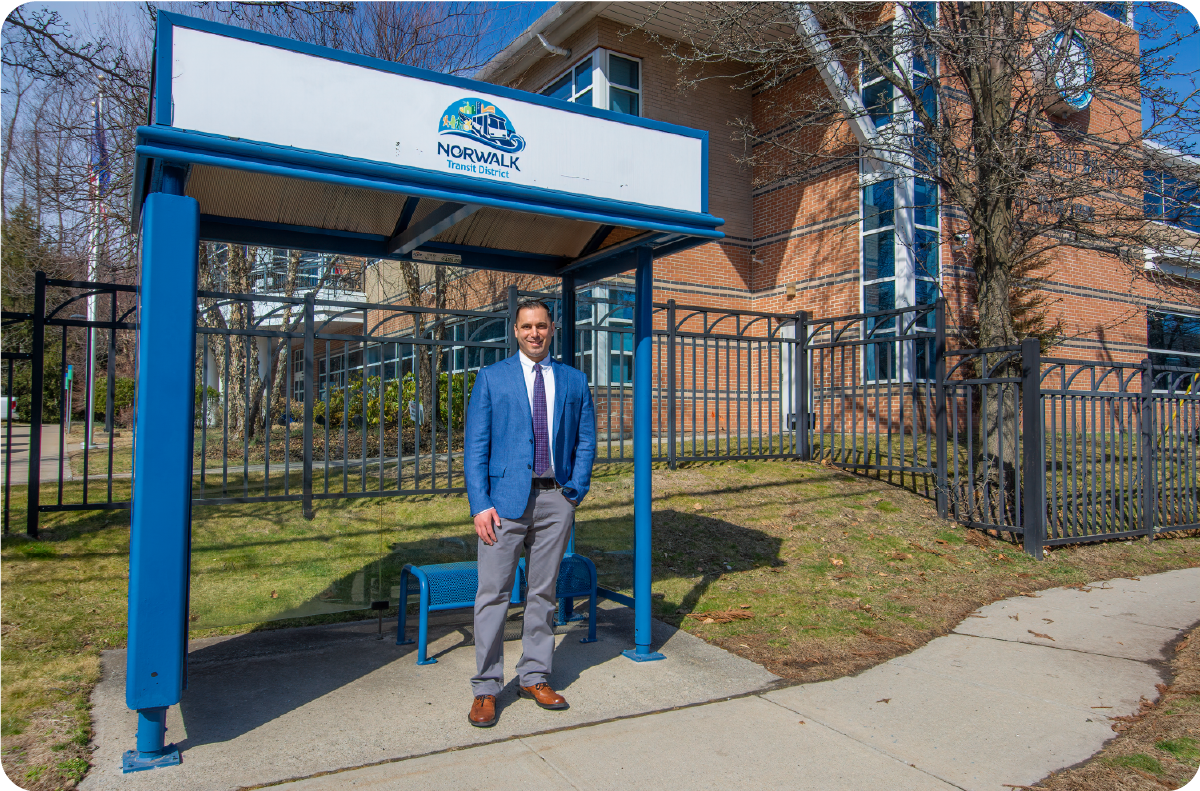 Norwalk Transit District (NTD) announced that its Board of Directors has appointed Matt Pentz as Chief Executive Officer, effective January 7, 2023. Former CEO, Kim Morton, is assisting in the transition as a consultant and advisor and will retire on June 30, 2023.
"We are fortunate to have someone of Matt Pentz's caliber and experience step up to lead NTD," said Board member Alice McQuaid. "We are at a critical moment, and need renewed leadership to successfully guide NTD and create a new vision for transit in the Norwalk region. Matt is a strong communicator who is customer and community focused with deep leadership capabilities and a proven track record of successful execution."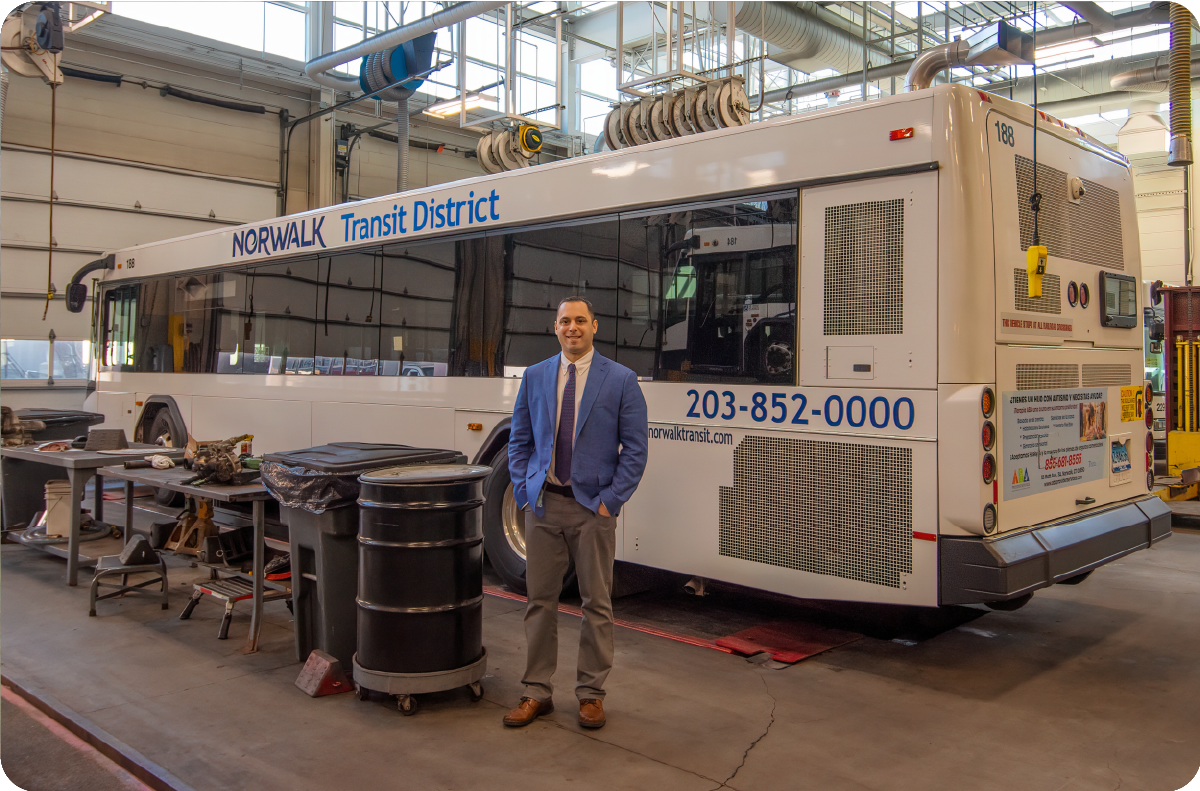 With NTD since 2018, Pentz formerly was Chief Financial Officer. Prior to his roles at NTD, he held key positions in accounting and finance for Hearst Media, Deutsche Bank, and KPMG. Matt is a Norwalk resident and is actively involved in the community.
Pentz said, "I am honored and excited to lead NTD. First and foremost, I am focused on maintaining quality, safety, on-time performance, and clean buses. I believe that transit in Norwalk matters for our residents and businesses – especially for creating access to education and for economic development in the region. Norwalk is one of the fastest growing cities in Connecticut and needs innovative solutions to expand mobility options. I'm looking forward to meeting with community leaders to shape a renewed transit vision for Norwalk's future."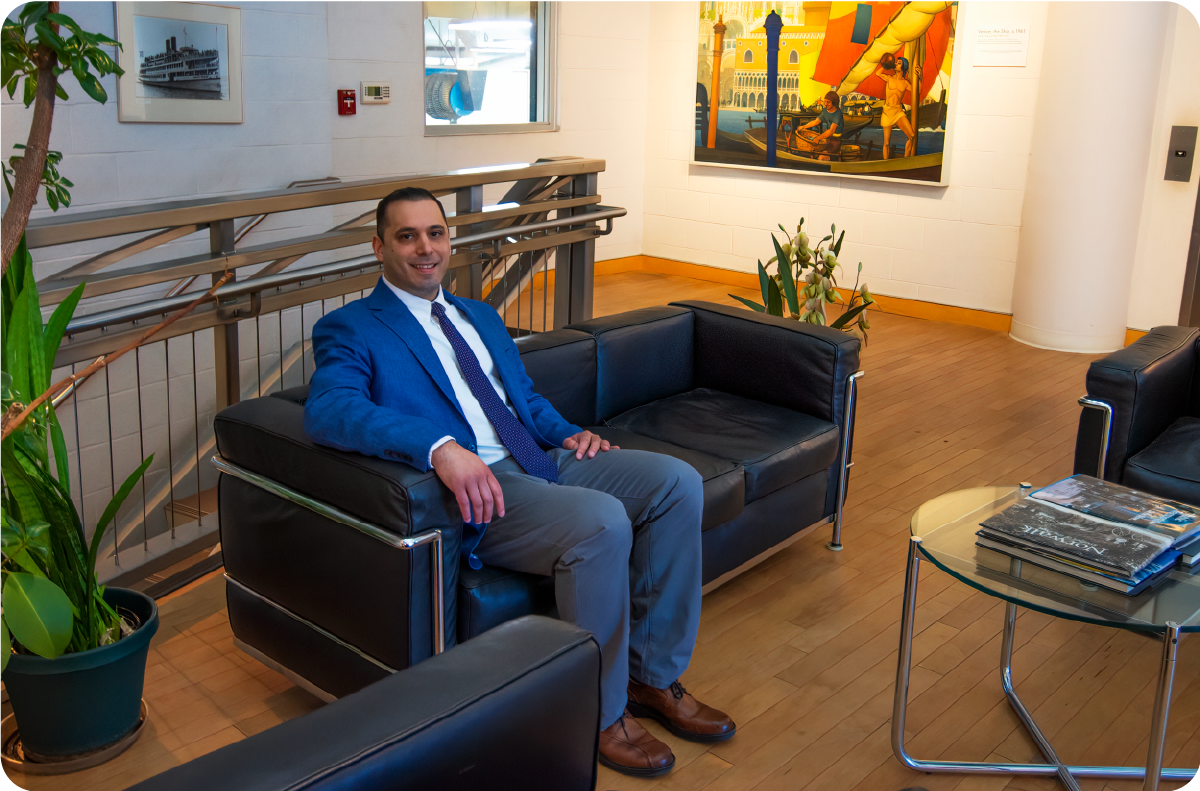 Priorities for Pentz include spearheading the following initiatives:
A Comprehensive Operational Analysis (COA) – Modernize the NTD route network utilizing extensive data analysis and robust public outreach to examine new and innovative approaches to meet the region's evolving mobility needs with a focus on seamless connections and ease-of-use
A shovel-ready Transit Facility Upgrade that will help NTD lay the groundwork for implementing new bus technologies like electric buses
Expanding MicroTransit Services – Expand real-time on-demand services like Wheels 2U and Rider's Choice to bolster efficiency, decrease traffic congestion, reduce fuel consumption, help seniors and people with disabilities get around, connect first and last mile for commuters, and help attract key businesses to the region
Improving Signage and Bus Shelters – Enhance the rider experience at bus stops, posting bus schedules and maps with QR codes linking to NTD route information, and improving the cleanliness and appearance of bus shelters
Expanding options for Norwalk / Connecticut Community College and Norwalk public school students to enhance connectivity to education – Creating solutions that focus on NTDs pivotal role in enabling people to get access to education
Integrate Seamless Technology – Joining the statewide mobile app network, called Transit Royale, to integrate Norwalk Transit information
Expanding the Passenger Advisory Committee – Engage riders in the Norwalk region to help identify new transit needs in the community and build new, innovative solutions
Supporting the Community – Utilizing NTD as a platform to support the needs of local stakeholders, such as the City of Norwalk, Norwalk schools, the Norwalk business community, social and community services like Open Doors Shelter, and beyond
Be an Employer of Choice –

Strengthening employee satisfaction by maintaining and enhancing relationships with NTD staff that continues to build a collaborative work experience, leveraging all of our talents to achieve NTDs goals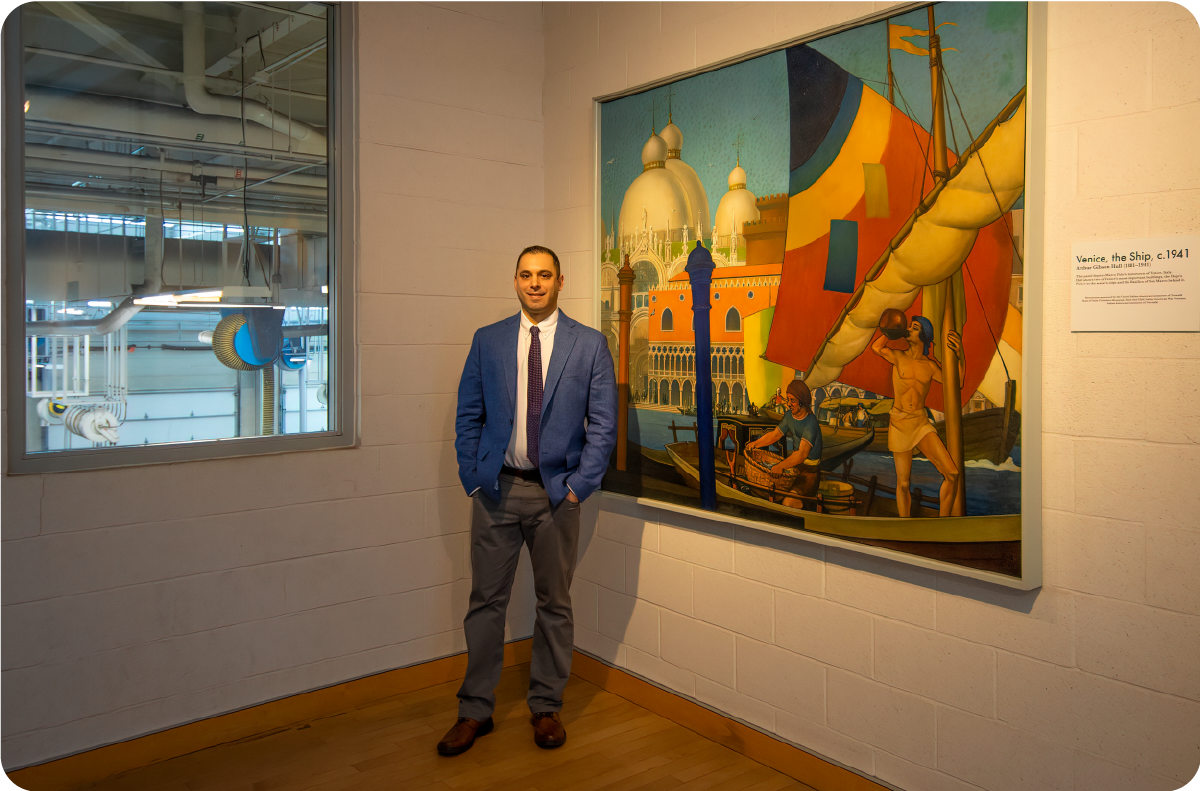 Fun Fact: NTD is steward to the largest collection of WPA murals, nationally.
Speaking on behalf of the Board, David Jaeger, Jr, said, "We very much appreciate Matt's efforts and his service to NTD. The board believes that the job of CEO now requires additional attributes to successfully execute as transit is evolving dramatically, both regionally and nationally – from new microtranist models to the development of zero and low emission transportation and infrastructure. Matt has the right operational and leadership abilities to deliver improved execution and financial performance."
Norwalk Transit District provides public bus service in the Norwalk, Connecticut, region and operates fixed route bus services, affordable on-demand ride-sharing services (microtransit) for residents and commuters, and door-to-door services for seniors and people with disabilities. NTD operates in Darien, Norwalk, Stamford, Westport, and Wilton, Connecticut, and also operates services in Westport, Connecticut, for Westport Transit District. Visit NorwalkTransit.com for more information.
CONTACT INFORMATION:
Matt Pentz, CPA
Chief Executive Officer
203-299-5165
mpentz@norwalktransit.com